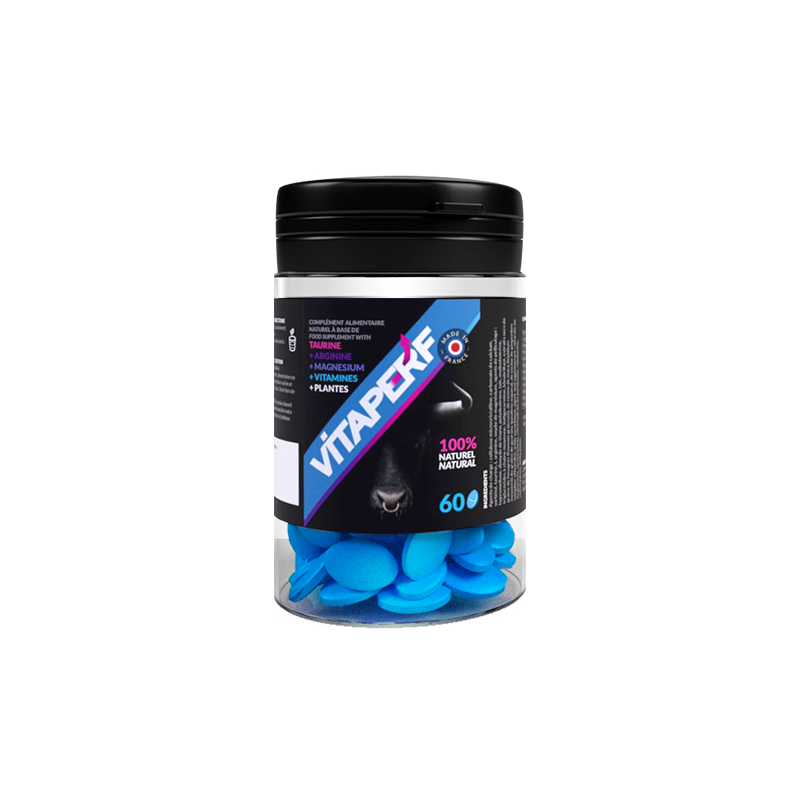  
VitaPerf
1 month of treatment at 60 capsules per bottle / 2 capsules per day
Best formulation on the market, including the highest standardized extracts and a proprietary blend of natural ingredients!
Vitaperf represents a leap forward in the search for safe and effective blood flow boosters. Widespread technologies for increasing blood flow today allow only short periods of vasodilation, leaving little or no impact on quality or tumescence. Vitaperf allows users to safely dilate blood vessels to improve blood flow, without reducing blood pressure to dangerous levels.
Vitaperf has another exclusively developed supplement technology. It is the most advanced testosterone boosting technology that guarantees improved energy and drive, so you are always fully present, even during intimate moments.
Data sheet
Compositions

Fenugreek (dry extract) - 200mg
Ginger (dry extract) - 200mg
Guarana (dry extract) - 200mg
L Arginine - 200mg
Maca (dry extract) - 200mg
Magnesium - 120mg (32% VNR)
Taurine - 200mg
Vitamin B1 - 0,34 mg (30% VNR)
Vitamin B2 - 0.42mg (30% NRV)
Vitamin B6 - 0.42mg (30% NRV)
Vitamin C - 24mg (30% NRV)
Vitamin PP - 4.8mg (30% NRV)
Specific References
isbn

2

Fabriqué en France
The very precise selection of ingredients has been calculated as accurately as possible, because it is together, by acting in concert, that they produce all the effectiveness that you are looking for.
Our production lines are rigorously monitored by the partners with whom we have been working for several years.
This selection leads our internal collaborators to work their formulas only with very high quality natural ingredients. ISO 22000 certification finalizes our quality commitment with the assurance of the design and manufacture of a perfect food supplement.