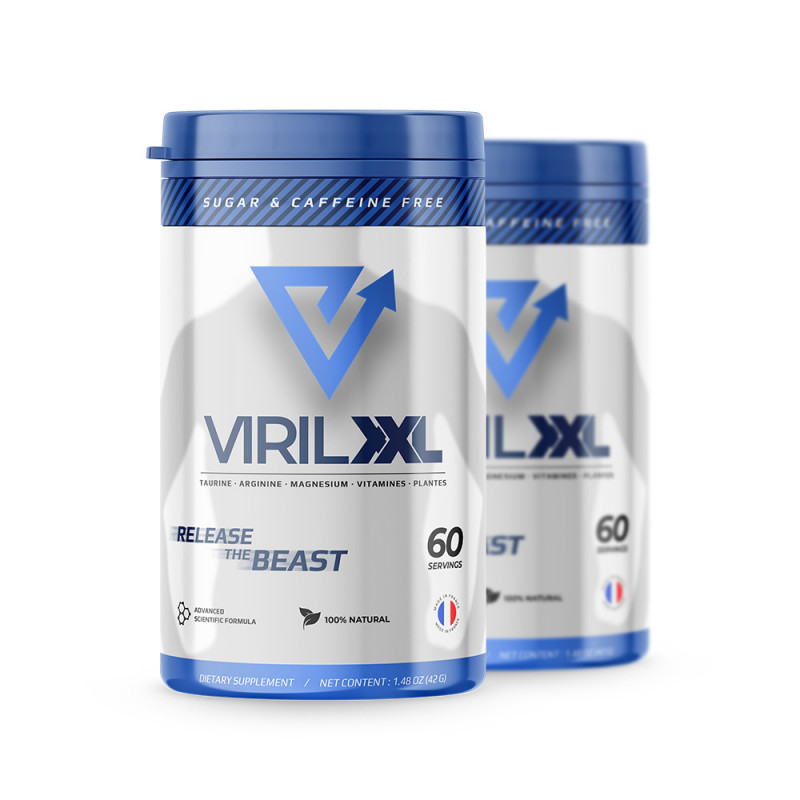  
Viril XXL
Discover the "XXL" dietary supplement!
How does Viril XXL work?
There are 3 steps:
1. Natural components relax the muscles to make them more elastic.
2. Blood circulation is improved, and there is growth in muscle activity.
3. Regular intake leads to the gradual achievement of the desired results.
Concerned about the quality of our food supplements, all our tablets are developed, manufactured and controlled laboratories.
Their natural composition gives them the guarantee of healthy products: the plants and plant extracts as well as the nutrients (vitamins, etc.) are chosen with care and are listed with the authorities.
Effects felt after one (1) week of daily use.
Advice: take 2 capsules of this supplement every morning at breakfast time.
All our products are guaranteed. If you're not satisfied, let us know and we'll give you your money back, no questions asked. Order with confidence!
Data sheet
Compositions

Arginine - 340mg
Black Pepper Extract - 20mg
Cinnamon extract - 20mg
Damiana extract - 100mg
Ginger Extract - 20mg
Ginseng extract - 24mg
Maca powder - 100mg
Taurine - 100mg
Tribulus extract - 100mg
Vitamin B1 - 1.1mg (100% NRV)
Vitamin B2 - 1.4mg (100% NRV)
Vitamin B3 - 16mg (100% NRV)
Vitamin B6 - 1.4mg (100% NRV)
Vitamin C - 80mg (100% NRV)
Zinc - 10mg (100% VNR)
Specific References
isbn

2

Fabriqué en France
The very precise selection of ingredients has been calculated as accurately as possible, because it is together, by acting in concert, that they produce all the effectiveness that you are looking for.
Our production lines are rigorously monitored by the partners with whom we have been working for several years.
This selection leads our internal collaborators to work their formulas only with very high quality natural ingredients. ISO 22000 certification finalizes our quality commitment with the assurance of the design and manufacture of a perfect food supplement.