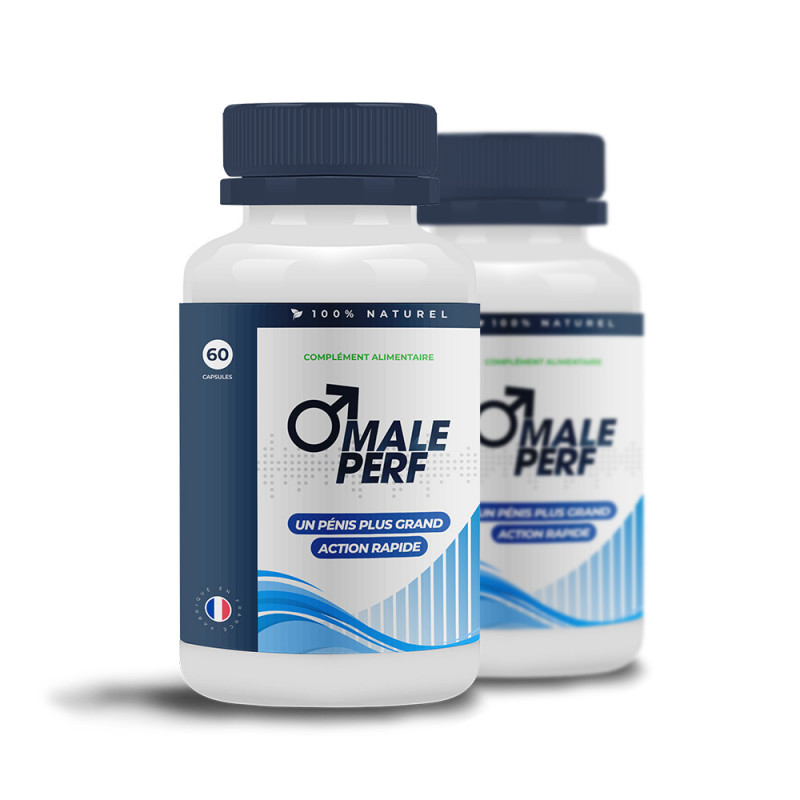  
Male Perf
The ingredients in Male Perf allow your blood vessels to relax and expand, allowing more blood to flow into the penis. The increased blood flow provides the other nutrients in Male Perf to induce muscle expansion.
Data sheet
Compositions

Arginine - 400mg
Cinnamon extract - 20mg
Ginger Extract - 20mg
Gingko Biloba Extract - 80mg
Ginseng extract - 40mg
Muira Puama Extract - 120mg
Tribulus extract - 140mg
Vitamin B1 - 1.1mg (100% NRV)
Vitamin B2 - 1.4mg (100% NRV)
Vitamin B3 - 16mg (100% NRV)
Vitamin B6 - 1.4mg (100% NRV)
Vitamin C - 80mg (100% NRV)
Zinc - 10mg (100% VNR)
Specific References
isbn

2

Fabriqué en France
The very precise selection of ingredients has been calculated as accurately as possible, because it is together, by acting in concert, that they produce all the effectiveness that you are looking for.
Our production lines are rigorously monitored by the partners with whom we have been working for several years.
This selection leads our internal collaborators to work their formulas only with very high quality natural ingredients. ISO 22000 certification finalizes our quality commitment with the assurance of the design and manufacture of a perfect food supplement.