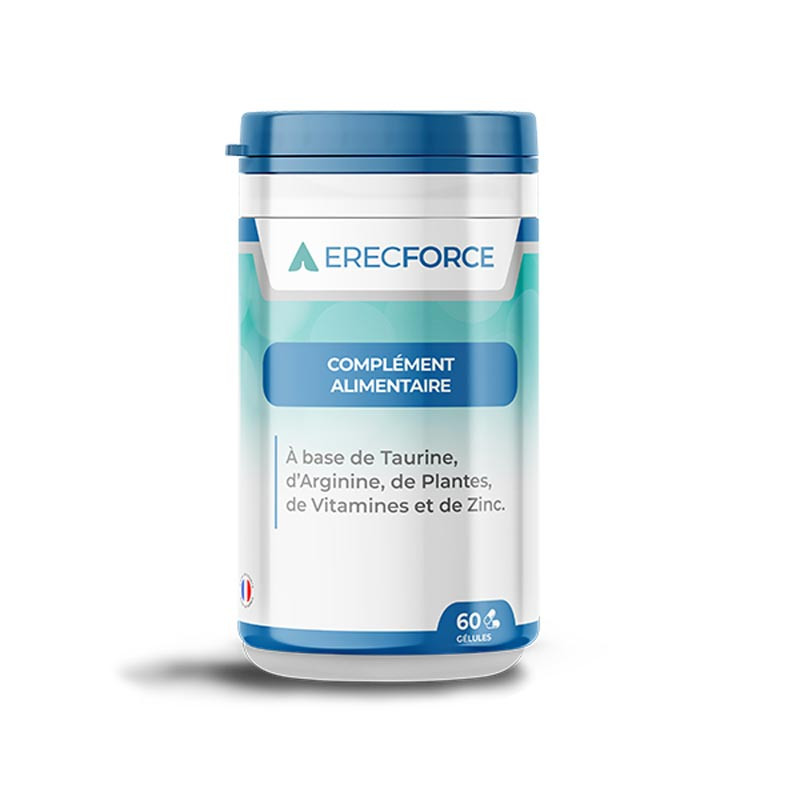  
Erecforce
Discover the dietary supplement!
Designed and manufactured in France.
How does it work?
There are 3 steps:
1. the natural components relax the muscles to make them more elastic.
2. blood circulation is improved, and there is an increase in muscle activity.
3. regular intake leads to gradual achievement of desired results.
Concerned about the quality of our food supplements, all our tablets are developed, manufactured and controlled in France in French laboratories.
Their natural composition gives them the guarantee of healthy products: the plants and plant extracts as well as the nutrients (vitamins, etc.) are chosen with care and are listed with the authorities.
Effects felt after one (1) week of daily use.
Tip: Take 2 capsules of this supplement each morning with breakfast.
All our products are guaranteed. If you're not satisfied, let us know and we'll give you your money back, no questions asked. Order with confidence!
Specific References
isbn

4